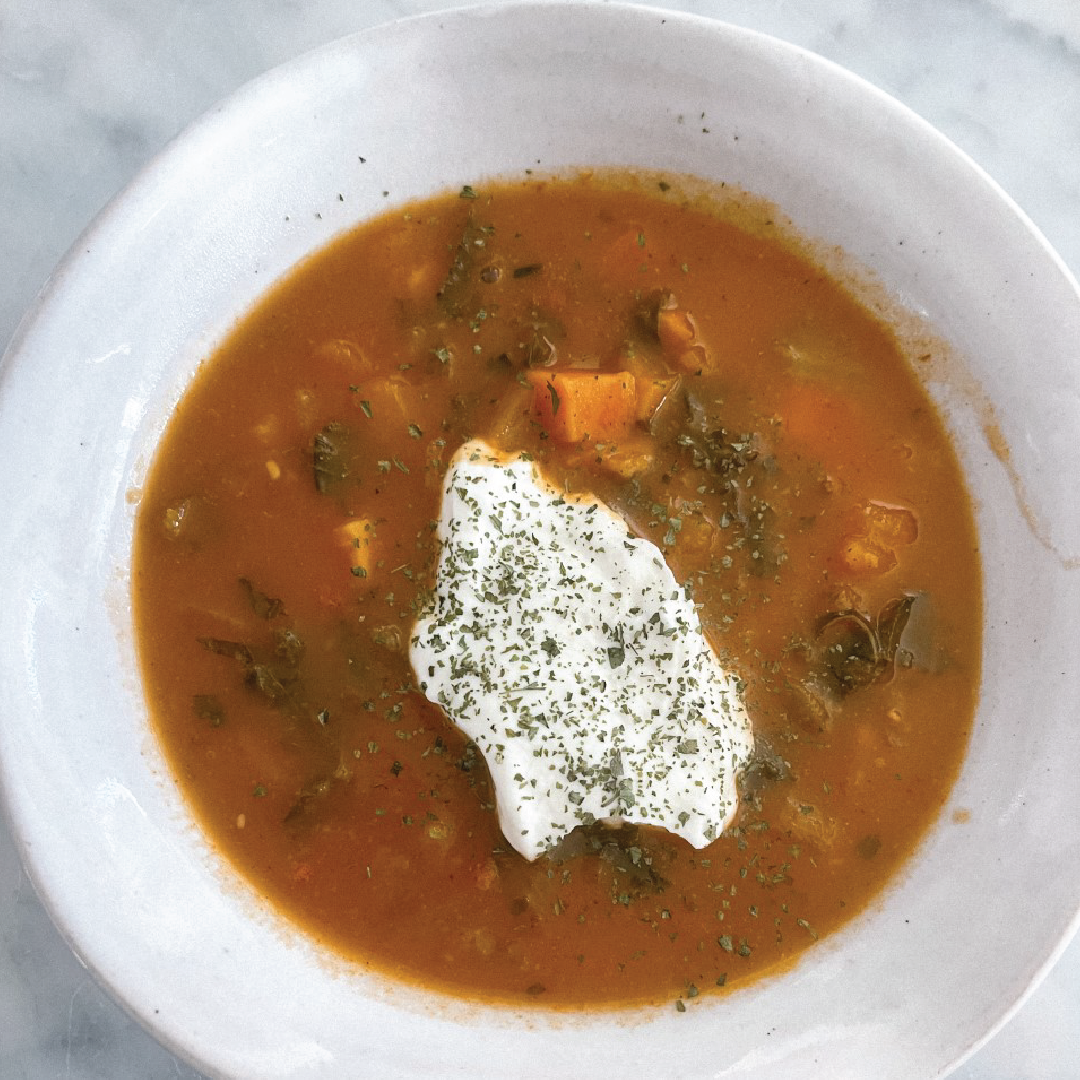 Happy Thursday, beautiful people. I am thrilled to finally share one of my favorite fall recipes with you on the blog today, Autumn Harvest Soup. I shared a sneak peek on stories of this fall favorite and y'all went crazy for it. I just Couldn't believe it.
This quick, healthy harvest soup is the perfect fall meal for those chilly nights (or rainy night like tonight) when you want to curl up on the couch with a warm bowl of something seasonal but healthy. Whether you are cooking for onw, or for a family of five, this soup is great for any night of the week.
Most of the ingredients can be found at Trader Joe's, of course. Y'all know I love a good Trader Joe's haul. I'll list the ingredients below for you and then we can get to the cooking part.
Ingredients:
Avocado Oil
Vegetable Broth
2 Jars Autumnal Harvest Soup
Butternut Squash Zig Zags
Cauiflower Gnocci
Shredded Kale
Holiday Vegetable Hash
Sage
First, you want to sautee the Holiday Vegetable Hash in your dutch oven until they are slightly browned or however you like them. Next, add in your Butternut Squash Zig Zags and sautee together with the Holiday Vegetable Hash. Add in some vegetable broth and once it has heated up a bit, add in the Cauliflower Gnocci. Once the Cauliflower Gnocci has been cooking with the broth, add in the kale. Cook everything together, stirring occasionally. Lastly, add in the Autumnal Harvest Soup on top and let simmer. Continue stirring all together. Top with sage and add sour cream or greek yogurt on top. Whichever you prefer!
Thank you, as always for all of your support and for following along on this Linen & Flax Journey. Let us know if you enjoyed this recipe in the comments. I'd loce to cook something else for you all soon.
Chat soon, Chaz