Hi beautiful people! Welcome back to another recipe post. The first recipe blog post of 2022 that is and happy Tuesday. I hope you all have had a happy and healthy start to the new year. I am so excited to see what is in store for us.
Chicken noodle soup is a classic and a recipe that everyone should have on file especially now that it's so chilly out. This is a healthy, home made recipe and I can't wait to share it with you.
First, chop onions, celery, carrots and spinach.
Saute onions, celery, carrots and spinach in 2tsp of avocado oil.
Add salt, pepper, onion salt, garlic salt & turmeric for taste.
Add 1 carton of chicken stock.
Add 2 cups of water.
Cook on Medium for 10-15 minutes.
Add a package of egg noodles (I only use half).
Cook noodles until tender.
Add a stripped rotisserie chicken breast.
Simmer on Medium for 10 mins and serve.
As always, thank you all for your constant support, it means the world. If you make "Chaz's Chicken Noodle Soup" be sure to tag me!
Chat Soon,
Chaz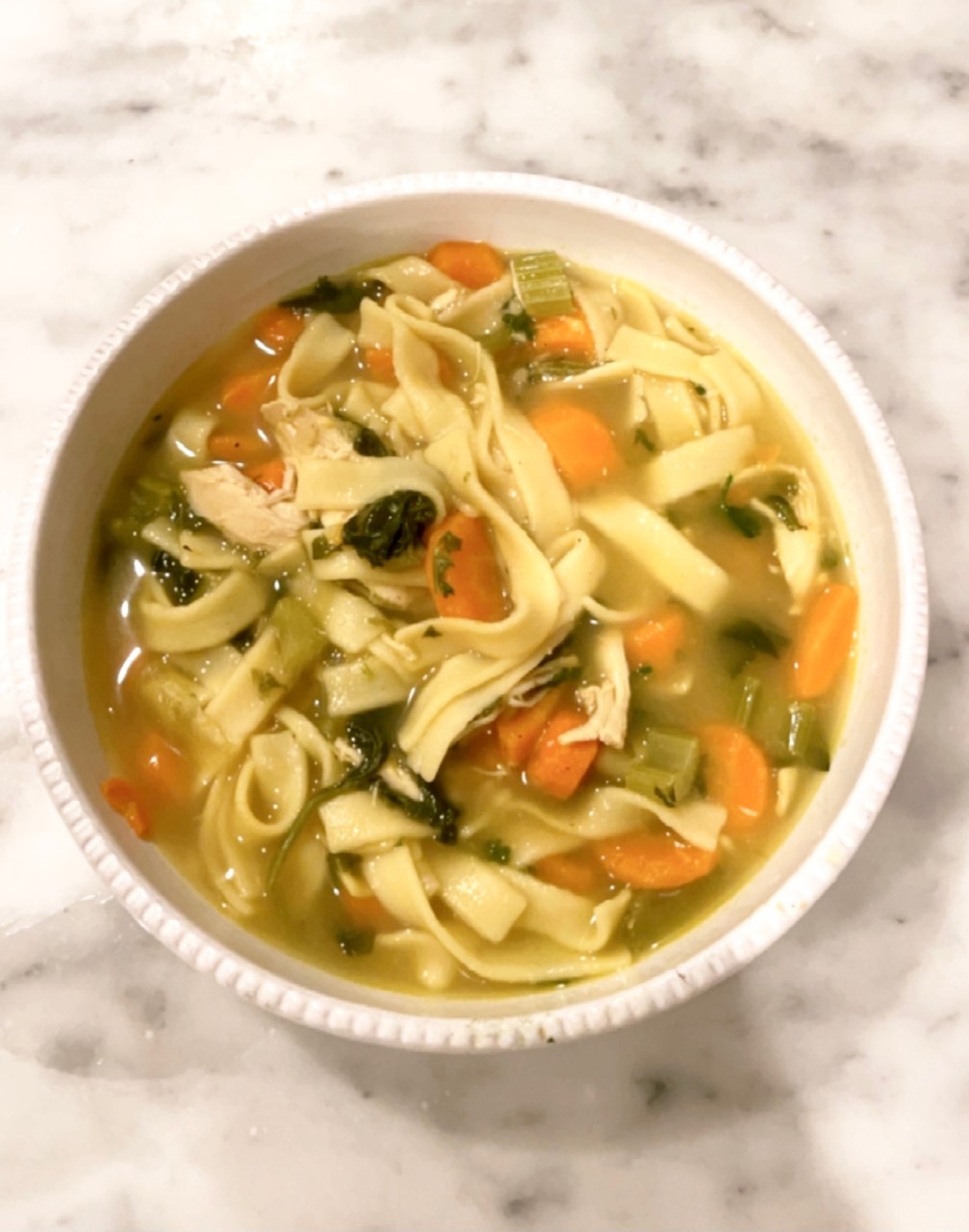 Shop The Post