Welcome back to the blog! I hope you had an amazing weekend and have so much to look forward to this Thanksgiving week. I don't know about y'all, but I can't wait for all the family time and festive recipes. I started early on my recipes over the weekend and today I am sharing all about holiday baked brie. A little festive touch on a classic appetizer that I hope will inspire you to make for your families or put a festive touch on one of your favorite holiday appetizers this upcoming holiday season!
Holiday Baked Brie
1 round brie of your choice (cut the top off). You know mine is most likely from Trader Joe's!
Cover with cranberry sauce and add spiced almonds
Add spicy honey from Trader Joe's and sprinkle brown sugar on top
Put in oven at 350 degrees for 20 minutes
Now for the bread
Slice a french baguette and drizzle with olive oil and coarse salt and toast in the oven for 15 minutes.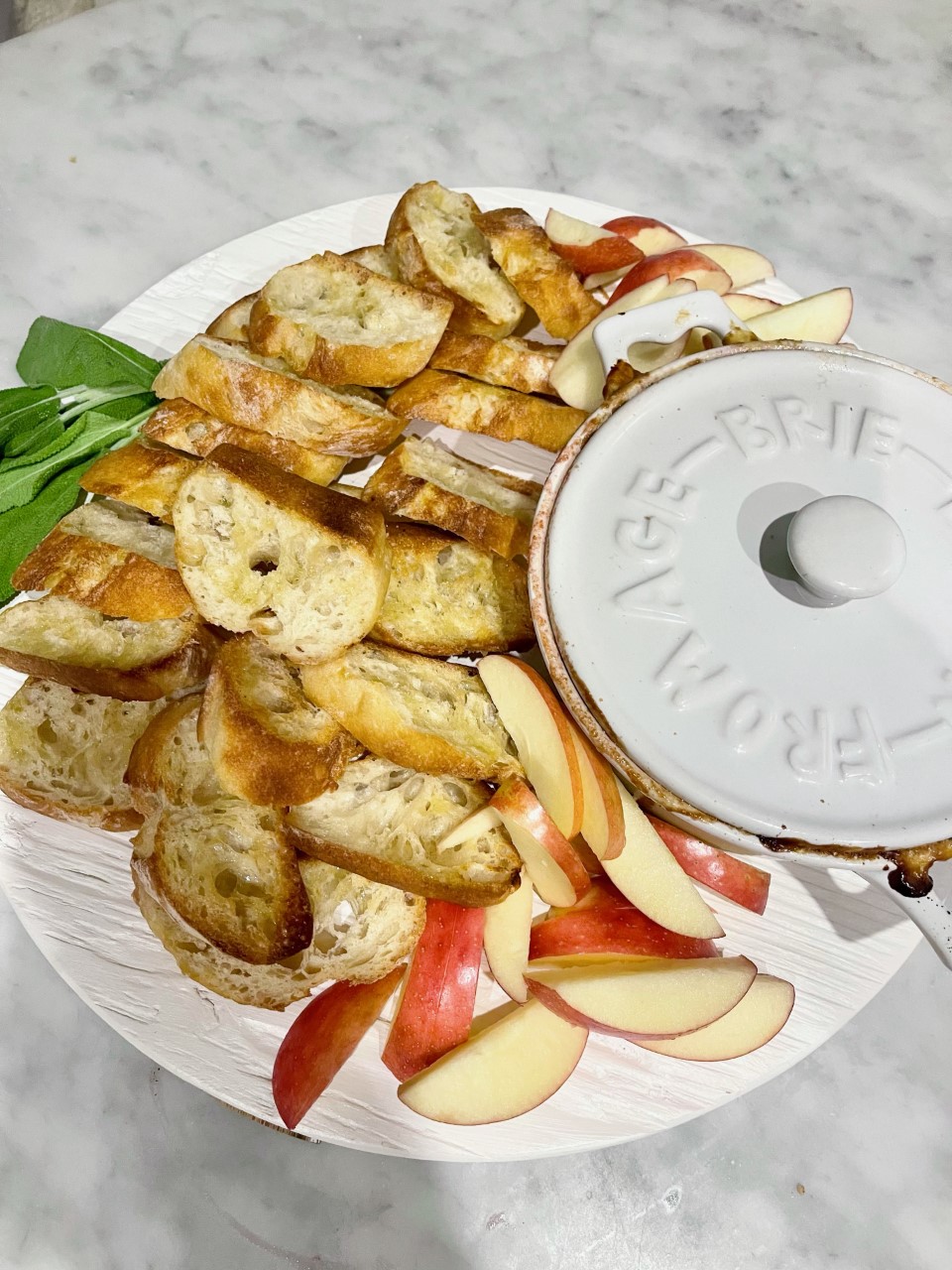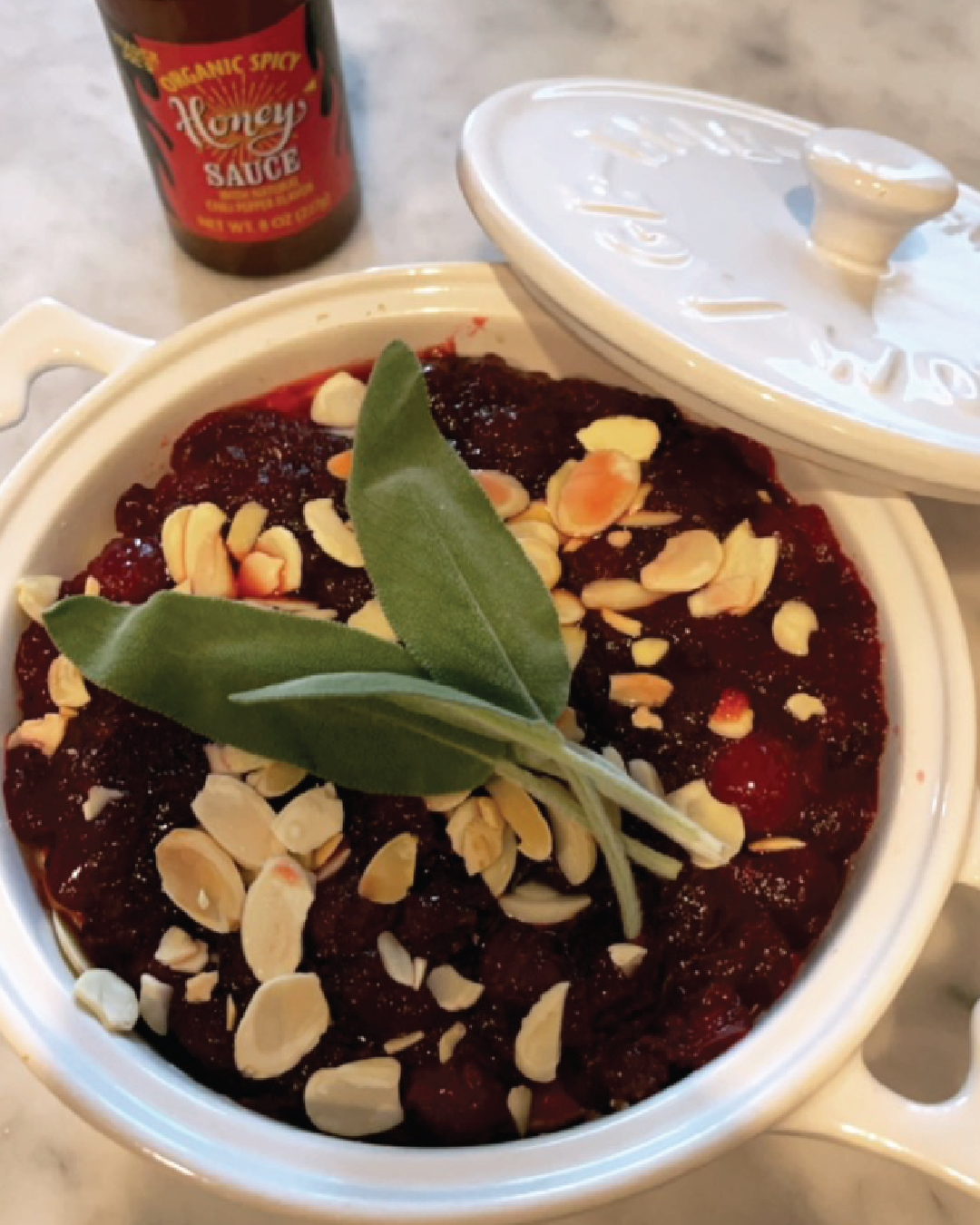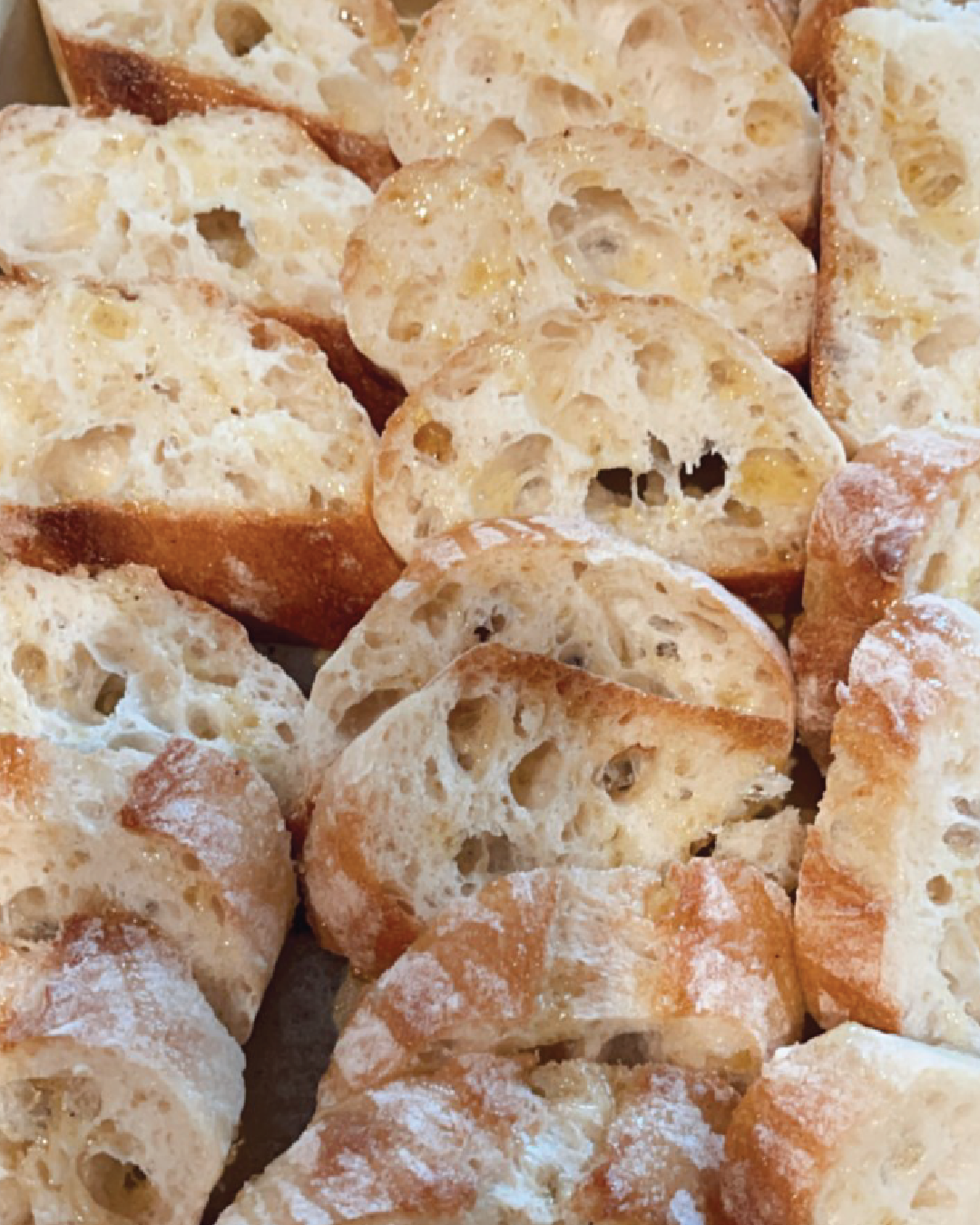 Shop The Post