One of our most frequently asked questions in Instagram DM's is where to stay and what to do when in Roswell, GA. If you follow along over on Instagram, then you already know we are hosting our first Linen & Flax live event this March. Pinch me! Many of our friends and followers will be traveling from out of state and we would love nothing more than for you to make a weekend out of visiting our charming little town. We want to make your experience as easy as possible by providing you with a list of Chaz's favorite restaurants and recommendations in the Roswell area.
Whether you are visitng for the event in March or are just coming into town, we want you to be able to refer to this post when choosing somewhere to eat or an activity for the day.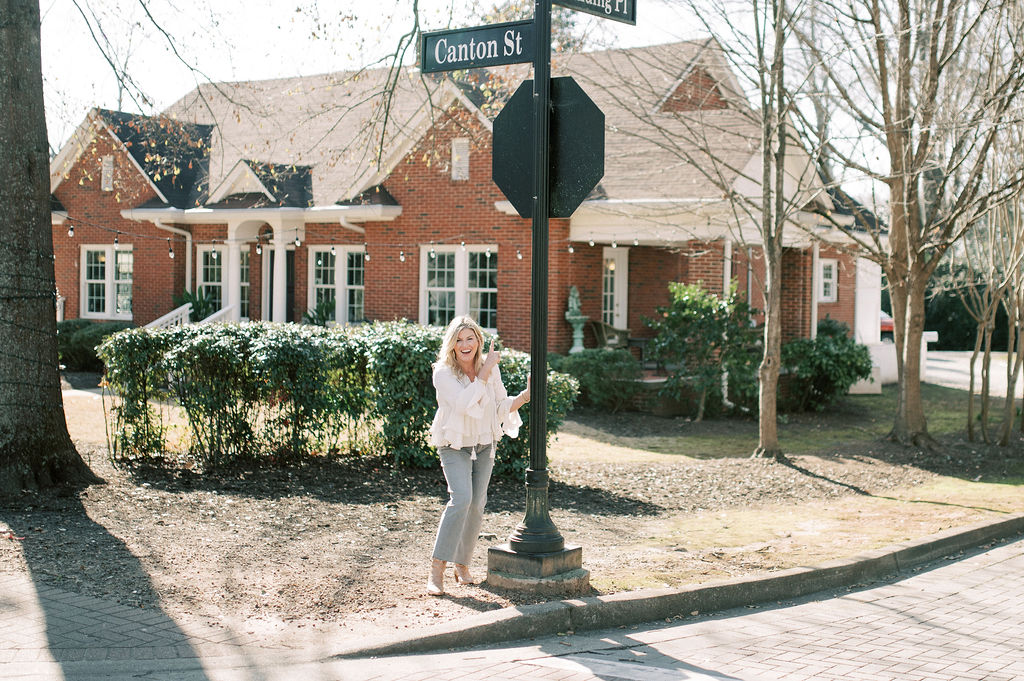 BREAKFAST & COFFEE
FELLOWS CAFE. The best breakfast and brunch located on Green Street. "The Usual" is a family favorite and is pictured below!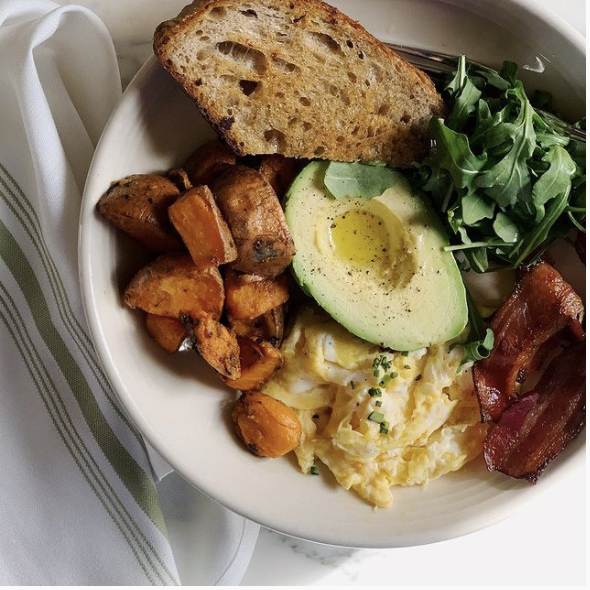 CRAZY LOVE COFFEE HOUSE. The perfect spot for a morning cup of coffee or an afternoon pick me up. The go to spot on Canton Street for coffee, breakfast, lunch and pastries during a busy work day.
GRACIOUS PLENTY. Another Canton Street favorite. The biscuits are a must! We love to build our own breakfast sandwich.
LUNCH
FICKLE PICKLE. Famous for their pickles, soups and unique southern style sandwiches. Fickle Pickle is a local staple and a team favorite.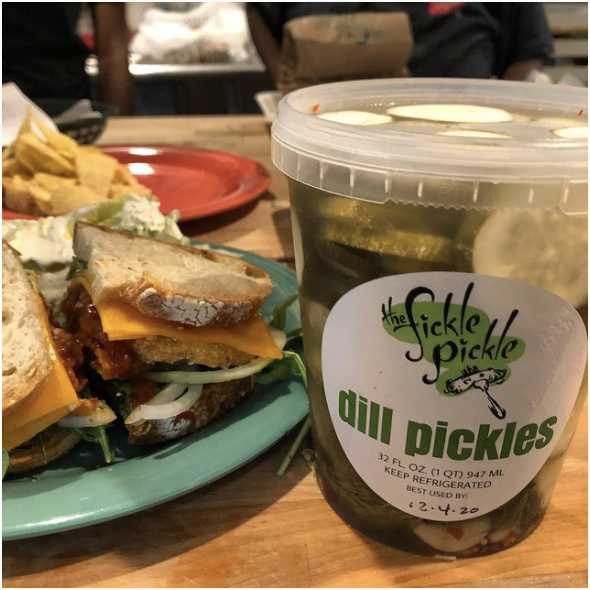 ZEST. Great sushi spot with a little something for everyone. Zest is a go to and we love the truffle fries!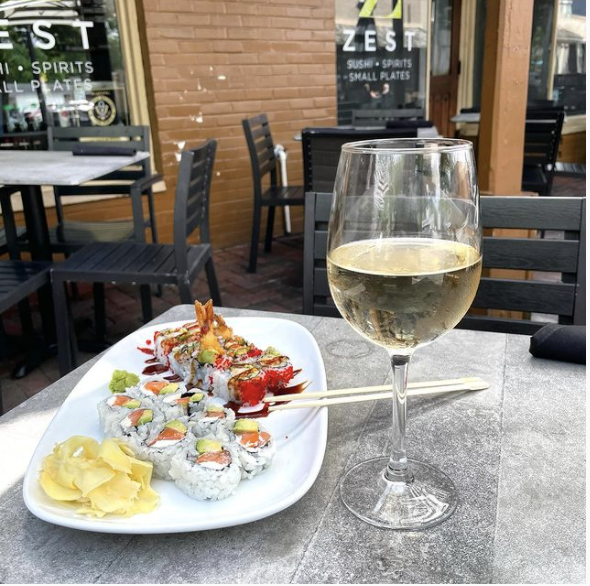 CEVICHE. Ceviche is a staple for Mexican food. The Fajitas can't be beat!
DINNER
RHEA'S. The best burger in Roswell and a family favorite. We adore this hole in the wall spot and everyone that works there.
SALT FACTORY. We love the fish tacos, she crab soup & the fish and chips as appetizers. The Roswell Burger is a family favorite.
1920 TAVERN. The grilled cheese sandwich is a must!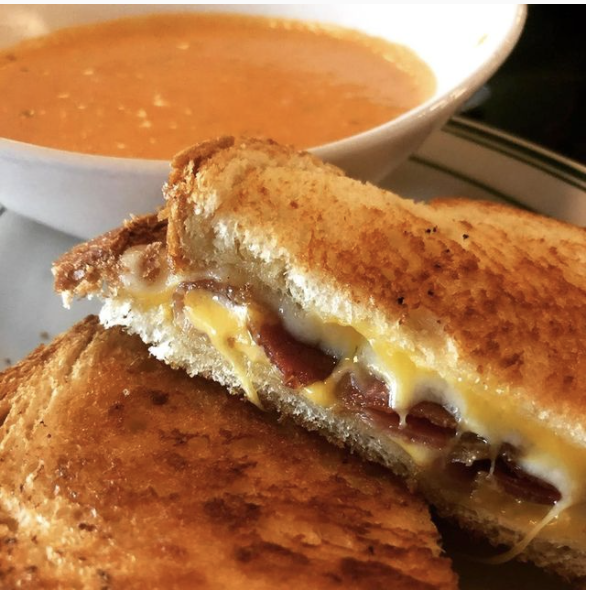 VAS KOUZINA. One of our favorite spots for Mediterranean food. Family style so you can all try a little bit of everything.
TABLE & MAIN. The best fried chicken! A southern staple when in Georgia.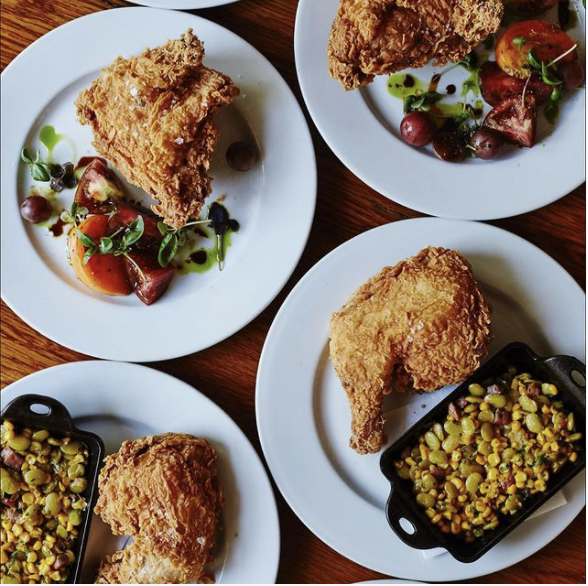 IPPS. A Canton Street pastaria and bar with a menu that has a little something for everyone.
LITTLE ALLEY STEAK. Fantastic steakhouse on Canton Street. They have another location farther into the city, but we love the Canton Street location as a great date night spot. Ordering the steak is a must.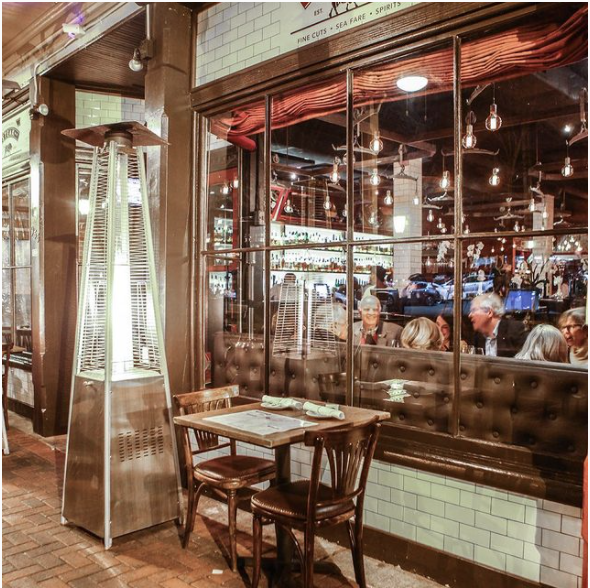 THE PASTA FACTORY. Hole in the wall pasta shop that we love as a family.
OSTERIA MATTONE. Regional Italian Cuisine on Canton Street with a stunning outdoor dining experience. Delicious pasta dishes and we LOVE the truffle pizza.
LOYAL TAVERN. Our go to in the heart of Canton Street. A fun environment and you can't go wrong with anything on the menu.
DEEP ROOTS. Super cute local wine market and tasting room. The best spot to hit for an afternoon or happy hour with your girlfriends.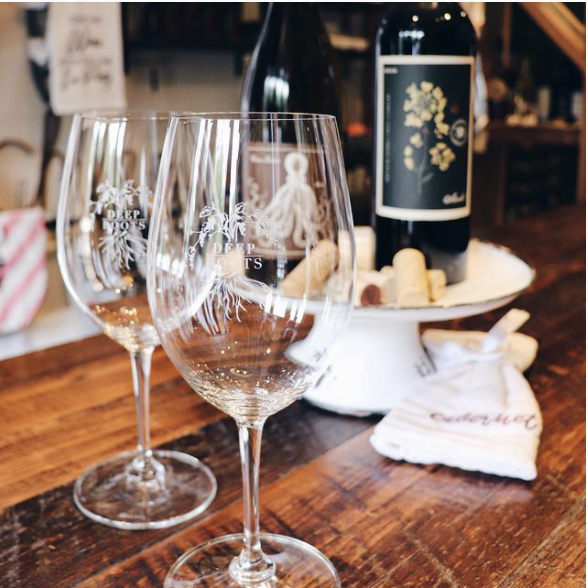 ROSWELL MILL. The Roswell Mill is located on Mill Street in Roswell, GA. With many hiking trails and a stunning waterfall, it's a great place for a picnic or to enjoy some fresh air.
AVALON. Located in Alpharetta about 10-15 minutes from Canton Street, Avalon is an outdoor shopping mall with a hotel, movie theater, retail shops and restaurants.
In the winter time they have an outdoor ice skating rink and in the summer they have live music. We absolutely LOVE Avalon and everything it has to offer. Some of our favorite spots there are Rumi's Kitchen for Persian food, Jeni's for the best ice cream, and Cafe Intermezzo for coffee and breakfast all day.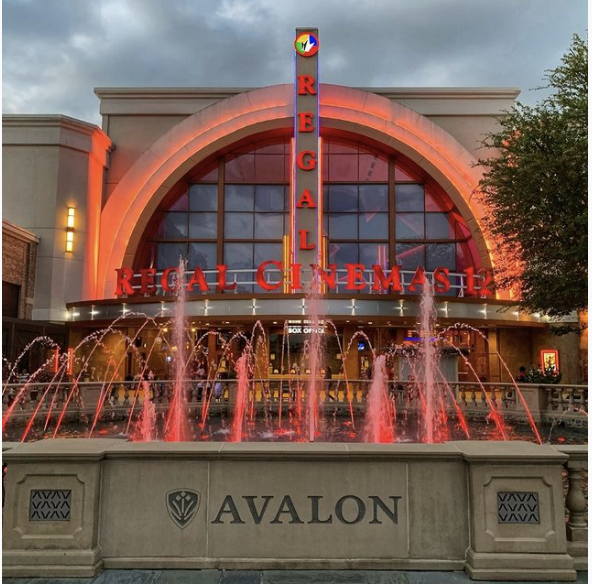 RUMI'S KITCHEN. The best Persian Food hands down. The outdoor seating area is gorgeous.
TRUE FOOD KITCHEN. Jaclyn and I's favorite spot for a healthy meal together. We start with the hummus and pita appetizer and then we pick a yummy bowl or salad for our entree.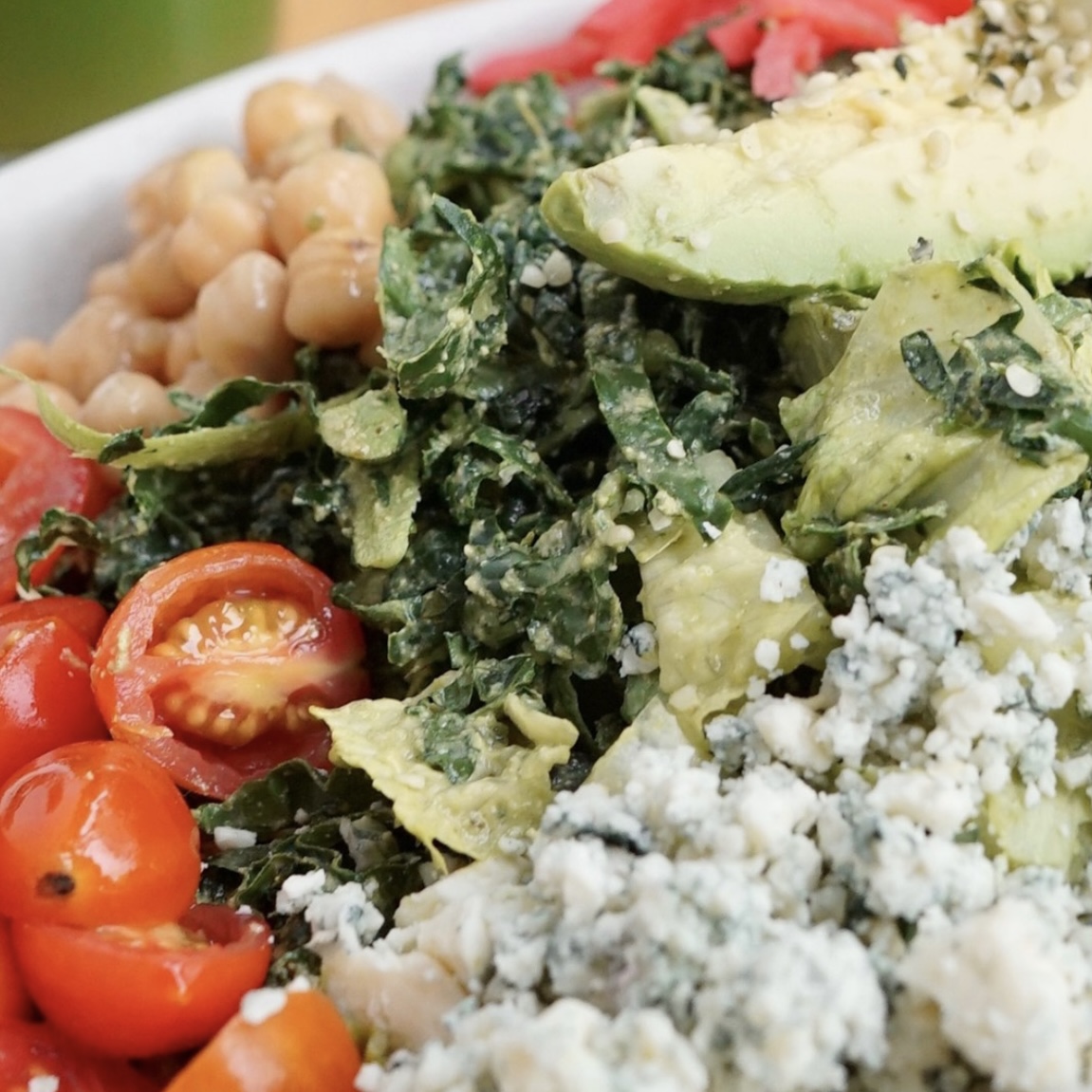 CAFE INTERMEZZO. European style cafe with breakfast and coffee served all day. A great spot for lunch with the ladies.
JENI'S ICE CREAM. The line will be out the door and down the street at all times of the day but it's worth it every time!
SUPERICA. Can't ever go wrong with tacos and margs. Right?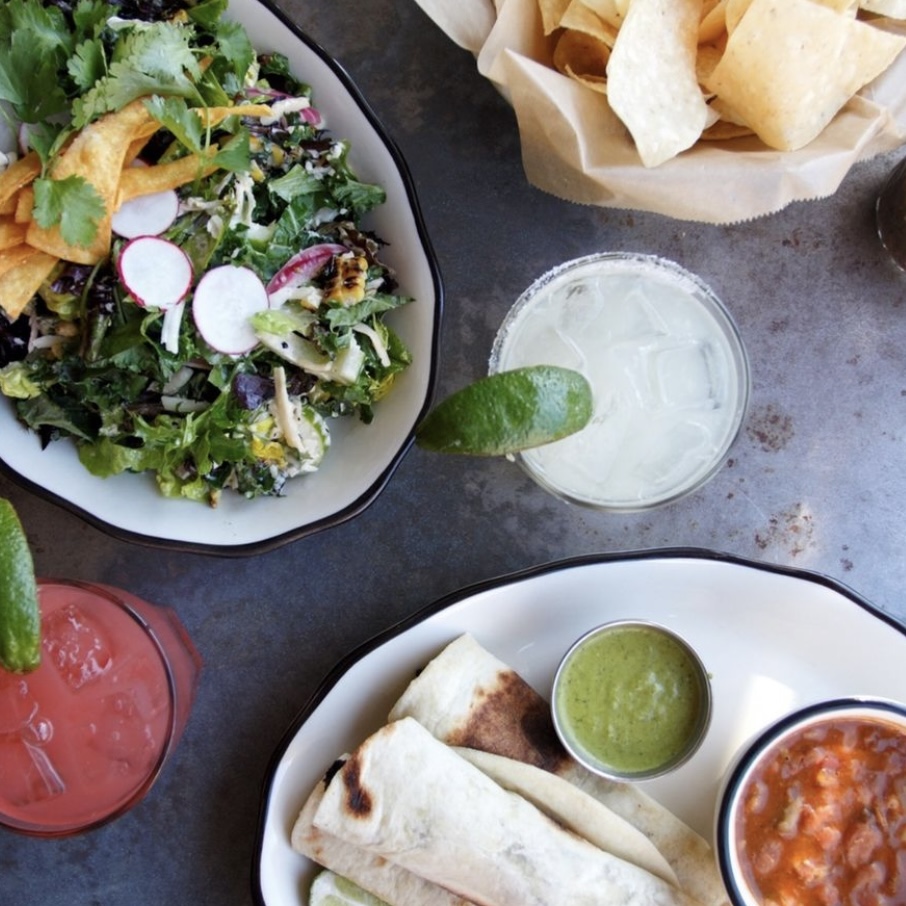 ANTICO. Whenever we order a team lunch, it's usually Antico pizza and it is by far the best!
Feel free to add any recommendations in the comments! And if you go to any of our favorite spots, tag us in your pics on Instagram! We'd love to see what you're up to!
Chat soon,
Chaz